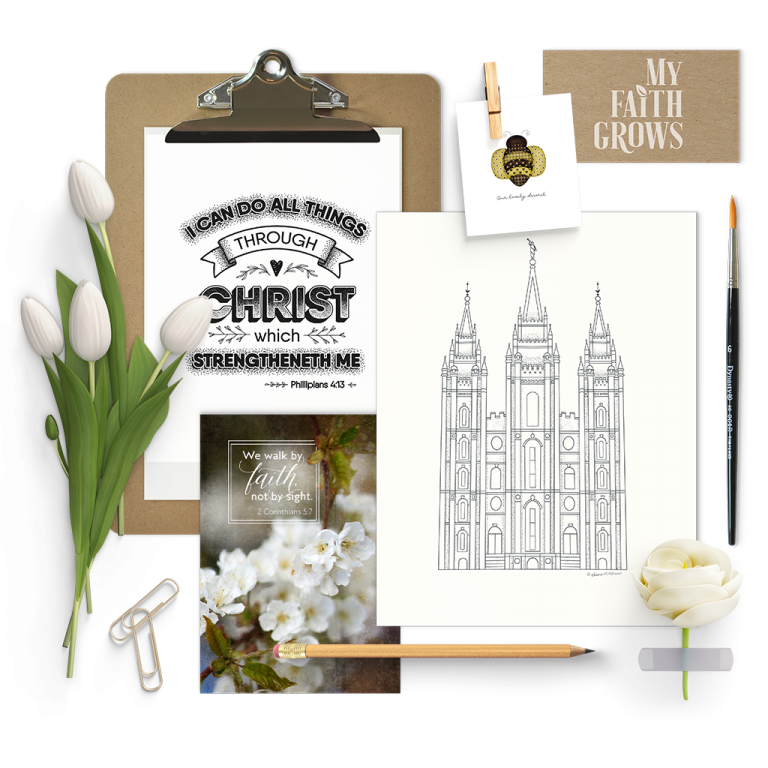 act on your own creative inspiration!
Only you have access to the inspiration you need to best serve in your circle of influence. My Faith Grows is filled with resources you can use to act on that inspiration, together with opportunities to develop your own divine creative skills.
Coloring Pages
Our simple line art makes ideal coloring pages for all ages.
Templates
Easy-to-customize worksheets, handouts, programs, invitations . . .
Printables
Full-color artwork, workbooks, and forms ready to print and use.
Sign up for exclusive freebies in your inbox.
Newest Temple Coloring Pages


"The more you trust and rely upon the Spirit, the greater your capacity to create. That is your opportunity in this life and your destiny in the life to come."
It's easy! These step-by-step videos walk you through simple ways you can customize our coloring pages.
"Creative expression can also represent the celebration of our gratitude to God for our gifts and talents."